D. A. Sharpe
Aurora, Wise County, Texas
Biographical sketch for Political constituencies_
<![if !vml]>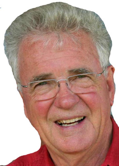 <![endif]>Dwight Albert Sharpe is a fifth generation Texan, born 1939 in Ballinger, Runnels County, Texas. His family has been in Texas since 1841.
Mr. Sharpe, as a Christian layman, seeks to serve in the governance of his nation, having served among all four levels of government: local (city), county, state and national.
Mr. Sharpe has served two terms, ending in 2015, as an Official of the State of Texas, having been nominated by his House of Representatives member, Mr. Phil King, appointed by the Governor and confirmed by the Texas Senate to serve on one of the State professional licensing boards. He is a county official as Chairman of the Wise County Ballot Board, which oversees elections. _He is a city official Chairing Historical Preservation Commission of the City of Aurora, where he is a resident in Wise County, and, in Federal Government service, he is one of a five member board serving on the North Texas Board of the Federal Government's Selective Service System.
His political service for the Republican Party of Texas dates back to 1982 where in Dallas County he served as a Precinct Chairman and Election Judge in University Park and later in North Dallas. He has been elected a delegate to the Texas State Republican Party Convention every even numbered year since 1988, except for 1990, when he was in Europe and in 2010 when he was in surgery.
His earlier political assignments began in Saint Louis County, Missouri as an Election Judge and Hadley Township Convention Chairman. He was elected a delegate to the 1978 ad 1980 Missouri State Republican Conventions. In 1966, while a resident of New Orleans, Louisiana, his local voting precinct poll was in his home.
In 1999, Mr. & Mrs. Sharpe moved to Aurora, Wise County. In 2000, he was elected Chairman of the Wise County Republican Party, and again in 2002, 2004 and in 2006. In 2008, he stepped down to encourage new and younger leadership in the local party, which was a successful transition.
He has been Delegation Chairman for Wise County at the State Republican Conventions and has been Chairman or other leadership position in the Conventions' State Senate Caucus meetings.
At the Republican State Convention June 7-9, 2012 in Fort Worth, Texas, he was elected an Alternate Delegate from Congressional District #12 to represent Texas at the Republican National Convention in Tampa, Florida.
Mr. Sharpe's political motivation is that our nation would be returned to that phrase in the Declaration of Independence, We hold these truths to be self-evident, that all men are created equal, that they are endowed by their Creator with certain unalienable Rights, that among these are Life, Liberty and the pursuit of Happiness. Our founders recognized that we need to acknowledge our Creator. The modernists' attempt in the past century to steer us to a secular society - One that accomplishes good and governing without the presence of God - Has been a moral failure. The Article I of the Constitution states, Congress shall make no law respecting an establishment of religion, or prohibiting the free exercise thereof; or abridging the freedom of speech, or of the press. Everyone knows Congress cannot establish a religion, but that Amendment often is not read completely. Notice that Congress may not prohibit the free exercise of religion. He believes that means the laws cannot dictate that public expression of prayer, for example, be removed from the public arena, such as high school football game, etc.
Texas Governor Rick Perry commissioned him in 2004 as an Admiral in the Texas Navy. Texas Admirals affiliate with the Texas Navy Association, the historical educational organization promoting knowledge about the Texas Navy of the Republic of Texas 1836-1845, as well as other Texas Navy oriented groups.
He is a 1957 graduate of Woodrow Wilson High School in Dallas, Texas; he attended Austin College in Sherman, Texas 1957-1959 and is a 1962 BBA graduate of the University of Texas at Austin, having majored in Personnel Management and Industrial Relations (Labor Unions).
He and his wife, Suzanne, raised two sons and a daughter. They enjoy seven grandchildren among their children, 24 great nieces and nephews and six great, great nephews (who are eighth generation Texans).
Mr. and Mrs. Sharpe are members of Eagle Mountain International Church in Fort Worth. They reside on 10 acres in Aurora, Wise County, Texas. His hobby is the pursuit of genealogy and the study of history.
Mr. Sharpe's claim for political influence in his blood and DNA comes from known connections with the Monarchy of England, being related to 63 of the 72 Kings or Queens in England since 519 AD. It also stems from the cousin relationships to 20 of our 45 United States Presidents and two of their Vice Presidents. Two political relatives who've won Nobel Peace Prizes are U.S. President Theodore Roosevelt in 1901, the first American to win a Nobel Peace Prize, and Mr. Frank Billings Kellogg in 1929, a United States Secretary of State. Teddy is the 5th cousin to U.S. President Franklin Delano Roosevelt, my half 8th cousin! Frank is my 6th cousin, twice removed. Finally, it can be observed that all four of the U.S. Presidents sculptured on Mount Rushmore in South Dakota are Mr. Sharpe's cousins!
805 Derting Road East_
Aurora, TX 76078-3712_
H: 817-638-5560_
C: 817-504-6508
Facebook: Dwight Albert Sharpe_