Clinton Eastwood
Compiled by D. A. Sharpe
<![if !vml]>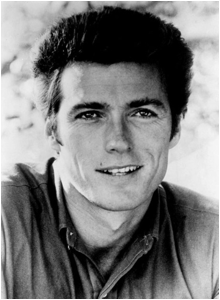 <![endif]>
<![if !supportLists]>Š <![endif]>Clinton Eastwood, Jr. is my eighth cousin, once removed. , being traced through English immigrant Joseph Kellogg. He also may be traces to our family through Plymouth Colony Governor William Bradford, arriving 1620 on the Mayflower. He would be the seventh cousin, three times removed from Bradford's son. Clint Eastwood, Jr. was born May 31, 1930 in San Francisco, California.
<![if !supportLists]>Š <![endif]>
<![if !supportLists]>Š <![endif]>Our ancestor in common is Joseph Kellogg (1626-1707). Joseph was at Farmington, CT in 1651, which would have been age 25 for Joseph. He joined the church there with his wife Oct 9,1653. He moved to Boston, MA about 1657 where he purchased property 16 Oct 1659, then sold the Boston property 13 Jun 1661 and moved to Hadley. He agreed to keep ferry between Hadley and Northampton in 166, which he, son John, and grandson James operated until 1758. The Court at Hadley formalized fares and conditions for the ferry in Jan 1675, Jun 1677, and in 1687. He was selectman a number of times, and served on various town committees. Joseph was named Sgt. of the military company ('train band') Mar 1663, Ens. in the Foot Company 9 May 1678, and Lt. of the same company 7 Oct 1678. He served as Lt. under Capt. Aaron Cook, Jr. until 1692. Joseph was in charge of the Hadley troops at the Turners' Falls Fight on 18 May 1676. His will dated 17 Jun 1707 and proved 4 Feb 1708, contains considerable details on his estate and family, and includes his testimony of faith.
<![if !supportLists]>Š <![endif]>
Source: http://trees.wmgs.org/getperson.php?personID=I7999&tree=Schirado
Here is a sketch of Governor Bradford.
Clint Eastwood, Jr. was born the same year the same year as when William Howard Taft, the 27th president and a former chief justice of the United States, died in Washington, D.C., at age 72 on March 8, 1930. Taft was the father-in-law of Eleanor Kellogg Chase Taft, my sixth cousin, once removed. Clint is the seventh cousin, twice removed to Eleanor.
Source:http://en.wikipedia.org/wiki/William_Howard_Taft
Clint was born the same month that Ellen Church, the first airline stewardess, went on duty aboard a United Airlines flight between San Francisco and Cheyenne, Wyoming.
Source:http://www.pbs.org/kcet/chasingthesun/innovators/echurch.html
Clint was a motion picture producer, director and actor (including Dirty Harry 1977), and recipient of numerous motion picture industry awards.
Source:http://kinnexions.com/kinnexions/cousinsd.htm#CEastwood
<![if !vml]>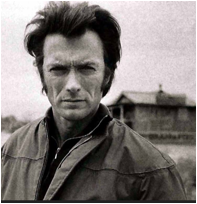 <![endif]>
Perhaps the icon of macho movie stars, and a living legend, Clint Eastwood has become a standard in international cinema. Born in 1930 in San Francisco, the son of a steel worker, Eastwood was a college dropout from Los Angeles College, attempting a business related degree. He found work in such B-films as "Tarantula" (1955), and "Francis in the Navy" (1955), until he got his first breakthrough with the long-running TV series "Rawhide" (1959). As Rowdy Yates, he made the show his own and became a household name around the country.
But Eastwood found even bigger and better things with "Per un pugno didollari" (1964) ("A Fistful of Dollars"), and "Per qualche dollaro inpi" (1965) ("For a Few Dollars More"). But it was the third sequel to "A Fistful of Dollars" where he found one of his trademark roles: "Buono, il brutto, il cattivo, Il" (1966) ("The Good, The Bad and The Ugly"). The movie was a big hit, and he became an instant international star. Eastwood got some excellent roles thereafter: "Where Eagles Dare" (1968) found him second fiddle to Richard Burton, but to the tune of $800,000 in this classic World War II movie. He also starred in "Coogan's Bluff" (1968), (the loose inspiration to the TV series "McCloud" (1970)) and the unusual, but successful "Paint Your Wagon" (1969). In 1970 Eastwood went in an experimental direction again with the offbeat "Kelly's Heroes" (1970), which was yet again a success.
His best year in films, or at least one of his best, proved to be 1971. He starred in the thriller "Play Misty for Me" (1971) and "The Beguiled" (1971). But it was his role as the hard edge police inspector in Dirty Harry (1971) that gave Eastwood one of his signature roles and invented the loose-cannon cop genre that has been imitated even to this day. Eastwood still found work in Spaghetti westerns like "High Plains Drifter" (1973), "Joe Kidd" (1972) and "Hang 'Em High" (1968). Eastwood had constant quality films with "Thunderbolt and Lightfoot" (1974) and "Magnum Force" (1973), a sequel to "Dirty Harry" (1971), but 1976 found Eastwood with even more legendary films. The first was "The Enforcer" (1976), often considered to be the best "Dirty Harry" sequel, and "The Outlaw Josey Wales" (1976), considered to perhaps be one of the quintessential westerns.
As the late seventies approached, Eastwood found more solid work in comedies like "Every Which Way But Loose" (1978) and in thrillers like "Escape from Alcatraz" (1979), but he seemed to have lost his edge in making great films. In the early eighties, Eastwood made credible movies with "Honkytonk Man" (1982) and "Firefox" (1982), but it was the fourth sequel to "Dirty Harry", "Sudden Impact" (1983), that made him a viable star for the eighties. At this time, Eastwood seemed to be competing with Burt Reynolds as America's top movie star. In the mid-eighties Clint made some solid movies, but nothing really stuck out. "Tightrope" (1984), "City Heat" (1984) (with Reynolds), and others were solid, but not classic films. In 1988, Eastwood did his fifth and, up to this point, final "Dirty Harry" movie, "The Dead Pool" (1988). Although it was a success, overall it did not have the box office punch his previous films had. About this time, with outright bombs like "The Rookie" (1990) and "Pink Cadillac" (1989), it was fairly obvious Eastwood's star was declining as it never had before. He then started taking on more personal projects such as directing "Bird" (1988), a biopic of Charlie 'Bird' Parker, and starring in and directing "White Hunter, Black Heart" (1990), an uneven, loose biography of John Huston.
But Eastwood surprised yet again. First with his western, "Unforgiven" (1992), which garnered him an Oscar for director, and nomination for best actor. Then he took on the secret service in In the "Line of Fire" (1993), which was a big hit, followed by the interesting but, poorly received drama, "A Perfect World" (1993), with Kevin Costner. Next up was a love story, "The Bridges of Madison County" (1995), but it soon became apparent he was going backwards after his brief revival. Since "The Bridges of Madison County," his films have been good, but not always successful at the Box Office. Among them were the badly received "True Crime" (1999) and "Blood Work" (2002), and the well-received "Space Cowboys" (2000). But he did have a big success directing "Midnight in the Garden of Good and Evil" (1997).
Eastwood has seven children, has been married twice, and had a longtime relationship with frequent co-star Sondra Locke. Although he is aging now, Clint Eastwood has surprised before, and who knows, he may surprise again.
IMDb mini-biography by
Scott- msa0510@mail.ecu.edu
Source: http://www.imdb.com/name/nm0000142/bio
The family name of Eastwood may come from immigrants who used that name as the place from which they came in England. That is not certain, but here is some information about that town:
<![if !vml]>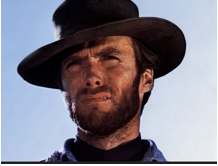 <![endif]>"Eastwood is a town four miles west of South end on Sea in Essex, England. It is a suburb of Southend and part of the Southend-on-Sea unitary district. Eastwood is sometimes called Eastwood Park, such as for local elections.
"Eastwood is bordered by Rayleigh to the west, Rochford to the north-east, and Belfairs to the south. To the north lies Edwards HallPark, a large area of open countryside, part of which is farmland. This green space extends all the way to Hockley Woods, and Hockley. There are also several swing parks throughout Eastwood.
"Leigh-on-Sea is to the south, and the centre of Southend is to theSouth-East."
Source:http://en.wikipedia.org/wiki/Eastwood,_Essex
On Thursday, August 30, 2012, American actor and director Clint Eastwood gave a speech at the Republican National Convention. Eastwood had endorsed Mitt Romney for the 2012 United States presidential election earlier that month, and spent much of his speech's running time on a largely improvised routine in which he addressed an empty chair that represented President Barack Obama. The speech, broadcast in a prime time slot, was viewed live by around 30 million Americans. It generated many responses and much discussion. This was the one Republican National Convention for which it was my honor to have been elected by the Republican Party of Texas Convention in June 2012 to be an alternate delegate. Suzanne attended as a visitor. We both heard this unusual skit/speech, and were moved by its sharpness and humor!
<![if !vml]>
<![endif]>
<![if !vml]>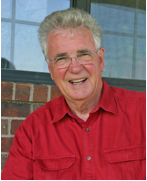 <![endif]>