English King Edward IV
(Originally Edward of York)
Assembled by D. A. Sharpe
<![if !vml]>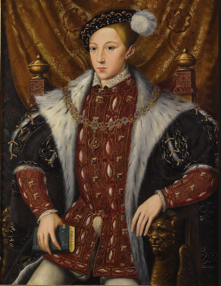 <![endif]>"Edward of York was born on April 28, 1442, at Rouen in France, the second son of Richard Plantagenet, 3rd Duke of York (a leading claimant to the throne of England) and Cecily Neville. He was the eldest of the four sons who survived to adulthood. York's challenge to the ruling family marked the beginning of the conflict known as the Wars of the Roses. When his father was killed in 1460, at the Battle of Wakefield, pressing his claim against the Lancastrian king, Henry VI of England, Edward inherited his claim.
King Edward IV is my 19th cousin, 14 times removed. Our ancestors in common are Eystein Glumra Ivarsson and his wife, Aseda Rognvaldsdatter. They are ninth century Vikings of Norway. Edward IV is the 1st cousin 7x removed of Edward Carlton, the husband of Ellen Newton, the stepdaughter of Danette Abney (born about 172), my 6th great grand uncle. Edward IV has a descendents record that goes down 17 generations to Elizabeth II, the current Queen of England (an 84 page report). She not only is the eldest monarch of England ever to live, but she also is the longest reigning monarch of England.
"With the support of Richard Neville, 16th Earl of Warwick ("The Kingmaker"), Edward, already showing great promise as a leader of men, defeated the Lancastrians in a succession of battles. While Henry and his militant queen, Margaret of Anjou, were campaigning in the north, Warwick gained control of the capital and had Edward declared king in London in 1461. Edward strengthened his claim with a decisive victory at the Battle of Towton in the same year, the Lancastrian army was virtually destroyed.
"Edward was tall, strong, handsome, affable (even with subjects), generous, and popular. Warwick, believing that he could continue to rule through him, pressed him to agree to a marital alliance with a major European power. Edward, who had appeared to go along with the wishes of his mentor, then alienated Warwick by secretly marrying a widow, Elizabeth Woodville (possibly, as speculated by contemporary rumor, having previously married another widow, Lady Eleanor Talbot, even more secretly). Elizabeth had a large group of relatively poor, but very ambitious, followers and until the Battle of Towton, Lancastrian relations. While it is true that these relations did dominate the marriage market and were given numerous titles, they were given little land which was the true source of power and thus were not a threat to Warwick's own power. However, Warwick resented the influence they had over the King and was angry at the emergence of a rival group for the King's favor, so with the aid of Edward's disaffected younger brother George, Duke of Clarence, the Earl led an army against Edward.
"The main part of the king's army (without Edward) was defeated at the Battle of Edgecote Moor, and Edward was subsequently captured at Olney. Warwick's forces did capture Edward's father-in-law Richard Wydeville and brother-in-law John Wydeville after the battle at Chepstow and had them beheaded at Kenilworth on August 12, 1469 on false charges.
"Warwick then attempted to rule in Edward's name, but the nobility, many of whom owed their preferments to the king, were restive. With the emergence of a rebellion, Warwick was forced to release Edward. Edward did not seek to destroy either Warwick or Clarence, instead seeking reconciliation with them. However, shortly afterwards Warwick and Clarence rebelled again. After a failed rebellion in 1470, Warwick and Clarence were forced to flee to France. There, they made an alliance with the wife of Henry VI, Margaret of Anjou, and he agreed to restore Henry VI in return for French support in an invasion which took place in 1470. This time, Edward was forced to flee when he learned Warwick's brother, John Neville, 1st Marquess of Montagu, had also switched to the Lancastrian side, making his military position untenable.
"Henry VI was briefly restored to the throne in an act known as the Readeption (regaining; recovery of something lost) of Henry VI, and Edward took refuge in Burgundy. The rulers of Burgundy were his brother-in-law Charles, Duke of Burgundy and his sister Margaret of York. Besides Charles being initially unwilling to help Edward, the French declared war on Burgundy and so Charles decided to give his aid to Edward, and from there he raised an army to win back his kingdom.
"When he returned to England with a relatively small force he avoided capture by potentially hostile forces by stating his claim, just as Henry Bolingbroke had done seventy years earlier, that he merely desired to reclaim his dukedom. The city of York however closed its gates to him, but as he marched southwards he began to gather support, and Clarence (who had realized that his fortunes would be better off as brother to a king than under Henry VI) reunited with him. Edward defeated Warwick at the Battle of Barnet. With Warwick dead, he eliminated the remaining Lancastrian resistance at the Battle of Tewkesbury in 1471. The Lancastrian heir, Edward of Westminster, Prince of Wales, was killed either on the battlefield or shortly afterwards, and a few days later, on the night that Edward re-entered London, Henry VI, who was being held prisoner, was murdered to completely remove the Lancastrian opposition.
"Edward's two younger brothers, George, Duke of Clarence, and Richard, Duke of Gloucester (later King Richard III of England) were married to Isabella Neville and Anne Neville. They were both daughters of Warwick by Anne Beauchamp and rival heirs to the considerable inheritance of their still-living mother. Clarence and Gloucester were at logger heads for much of the rest of his reign. Clarence was eventually found guilty of plotting against Edward and was imprisoned in the Tower of London. He was "privately executed" (later tradition states he drowned in a vat of Malmsey wine) on February 18, 1478.
"Edward did not face any further rebellions after his restoration, as the Lancastrian line had virtually been extinguished, and the only rival left was Henry Tudor, who was living in exile. Edward declared war on France in 1475, and came to terms with the Treaty of Picquigny, which provided him with an immediate payment of 75,000 crowns and a yearly pension thereafter of 50,000 crowns. Edward backed an attempt by Alexander Stewart, 1st Duke of Albany, brother of the Scottish king James III to take the throne in 1482, and even when Gloucester invaded, he was able to capture Edinburgh and James III, Albany reneged on his agreement with Edward, and Gloucester decided to withdraw from his position of strength in Edinburgh. However, Gloucester did acquire the recovery of Berwick-upon-Tweed.
"Edward fell ill at Easter 1483, but lingered on long enough to add some codicils to his will, the most important being his naming of his brother, Gloucester, as Protector after his death. He died on 9 April1483 and is buried in St George's Chapel, Windsor Castle. He was succeeded by his twelve-year-old son, Edward V of England."
Source:http://en.wikipedia.org/wiki/Edward_IV_of_England
"Windsor Castle England has changed hands numerous times over the years, but it was King Edward IV in the 15th century who transformed Windsor Castle from a fortress to a true royal residence. The impressive Lady Chapel was added to the castle, and marked the beginning of a new era of construction and purpose for Windsor Castle."
Source:http://www.destination360.com/europe/uk/windsor-castle.php
<![if !vml]>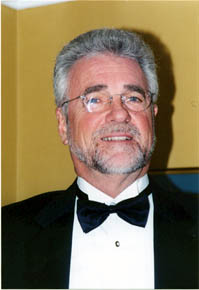 <![endif]>
Submitted by:
805 Derting Road East
Aurora, TX 76078-3712
Facebook: