Phillip Stephen King
Phillip Stephen King is the Texas 61st District Representative in the Legislature, a district covering Parker County and Wise County, my county of residence.
He has served faithfully and successfully for us since 1998. In January 2019, he is a filed candidate for the office of Speaker of the House of Representatives in the Texas Legislature. My family's support of him is strong and we urge support in his efforts. His election will be from among the 150 members of the House.
<![if !vml]>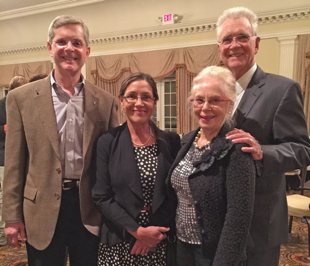 <![endif]>Not only do Suzanne and I admire Phil as a representative, but as a Christian friend. I especially feel kinship to him, since his lovely wife, Terry Herweg King, is my 7th cousin, twice removed, our both being descended from Plymouth Governor William Bradford, one of the leaders who came to America in 1620 from England in the Mayflower.
Phil King's Family Relationshipt to me
From Phil's daughter, Leah Kate, here is an ancestor report going back past Governor William Bradford for 15 generations.
Here are some famous Americans with whom Phil is related:
And for current English Royalty connection, here is
805 Derting Road East
Aurora, TX 76078-3712