<![if !vml]>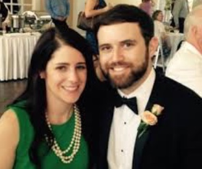 <![endif]>D. Chance McNeely. Louisiana Motor Transport Association is proud to welcome Chance McNeely as its new Executive Director.
Chance has served as an appointed executive at the Louisiana Department of Transportation and Development since Governor Edwards took office in 2016. He previously served in key positions under Governor Jindal and as a congressional aide in the U.S. House of Representatives (Representatives Kay Granger of Texas and Blaine Luetkemeyer of Missouri). Additionally, he has served as a membership recruitment professional at the National Rifle Association.
"The LMTA Board of Directors is very pleased to have Chance on board in this vital role," said LMTA President John Austin. "He possesses the skills and expertise that we were looking for, and stood out among dozens of candidates as the right person to lead our organization into the future. We are excited about what Chance will do to grow the LMTA."
"The commercial trucking industry delivers for the people of Louisiana every single day, and I intend to deliver for the LMTA and its members," said McNeely. "From the day-to-day resources that we provide to our members, to advocating at all levels of government, my focus will be on modernizing our approach in pursuit of meaningful solutions. I am eager to get started."
Chance will represent LMTA during all legislative sessions as a registered lobbyist. Chance's wife is Ashley.