Luke Maxwell Sharpe
Luke Maxwell Sharpe, arrived at 11:33 AM in Austin, Travis County, Texas on Wednesday, July 26! His parents, Carrie Ann Maxwell Sharpe and Todd Wittman Sharpe, our son, came through in great shape and we all are so proud. The labor was long (something like 13.5 hours), but Carrie was a real trooper and conquered all challenges to be the wonderful mother is has began to be. He was 7 pounds, 8.4 ounces, and was 20.25" long.
Luke is the fifth grandchild for Suzanne and me, and he is a seventh generation Texan! For those of you who know that father Todd was born in New Orleans, Louisiana, be it known that I have checked with one of the leading nationally known genealogists about that. He said that the consecutive births born in Texas, broken only by one birth of a person who spent the majority of his life in Texas anyway (such as has Todd done), still permits the generations to be counted!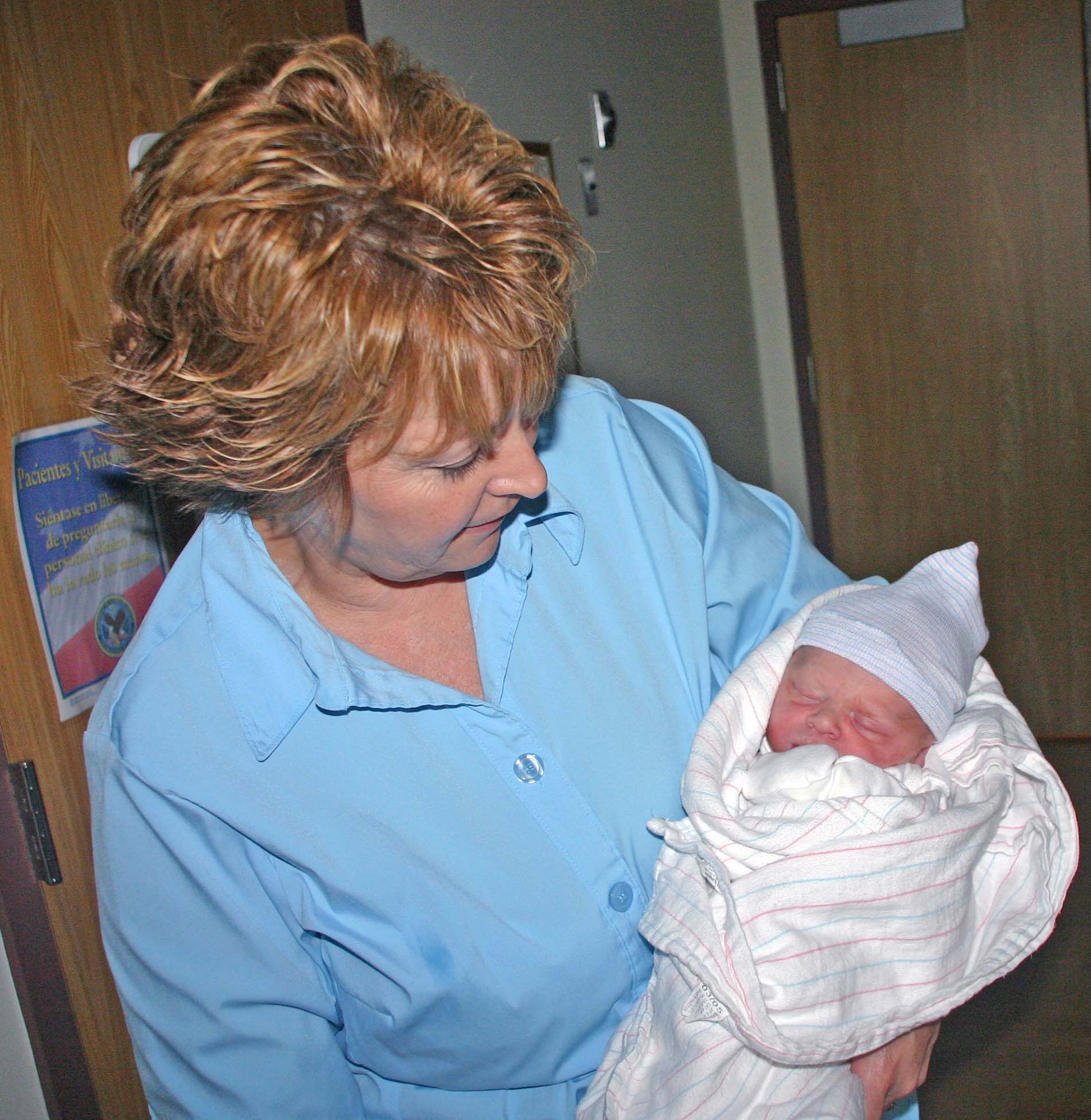 Grandmother Elaine Stevens Maxwell holds Luke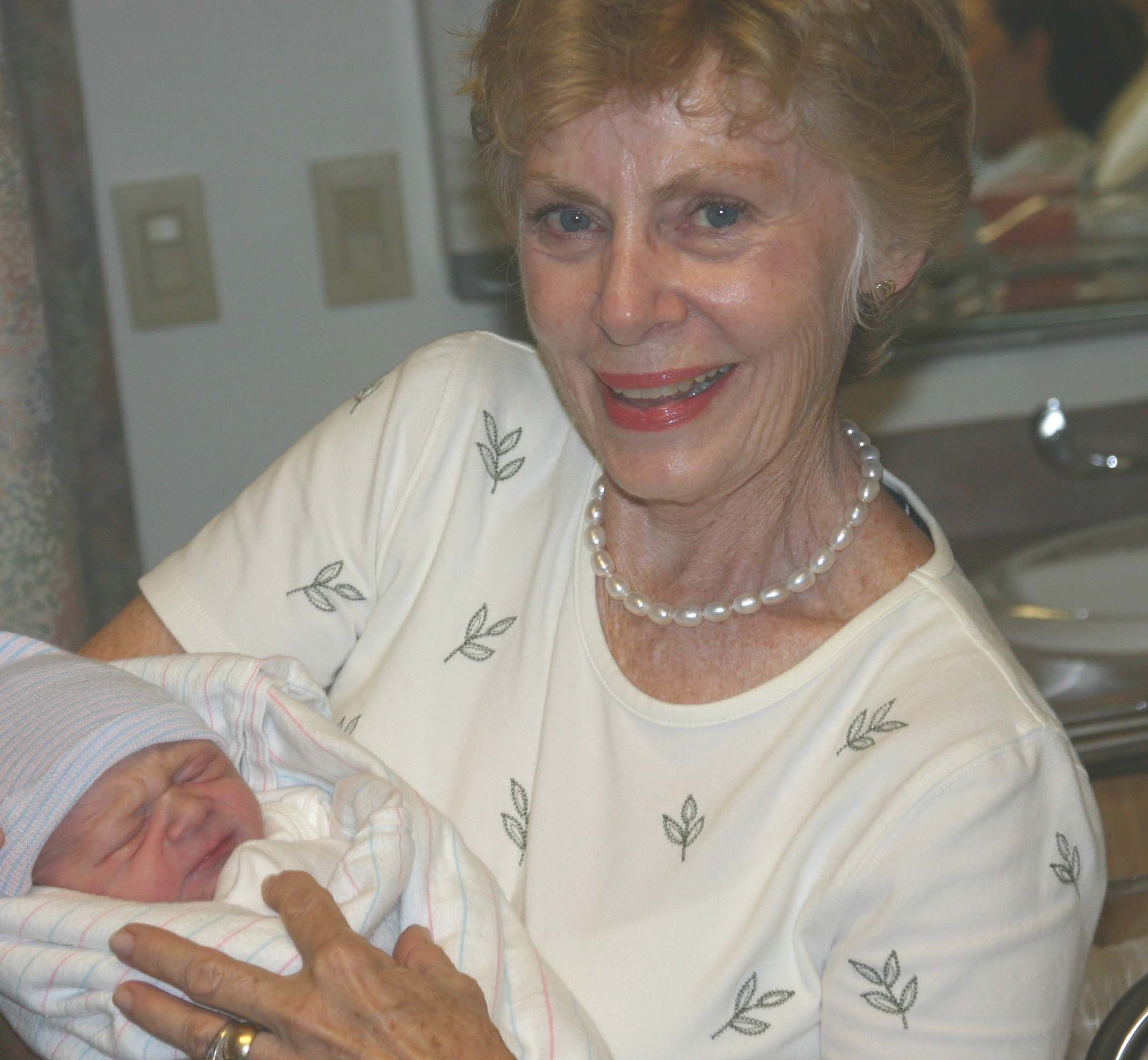 Grandmother Suzanne Margaret Boggess Sharpe holds Luke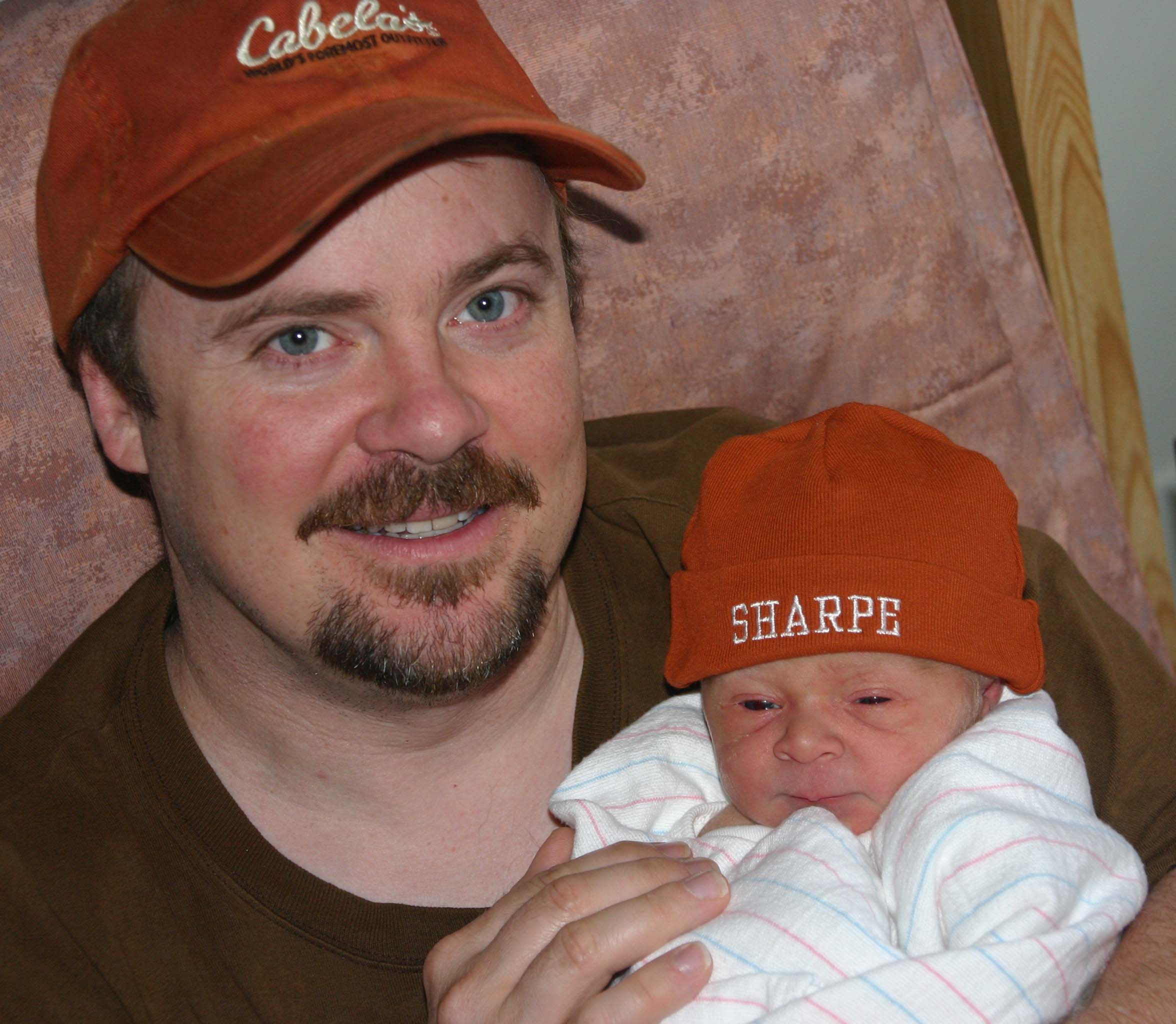 Father Todd Wittman Sharpe with son Luke Maxwell Sharpe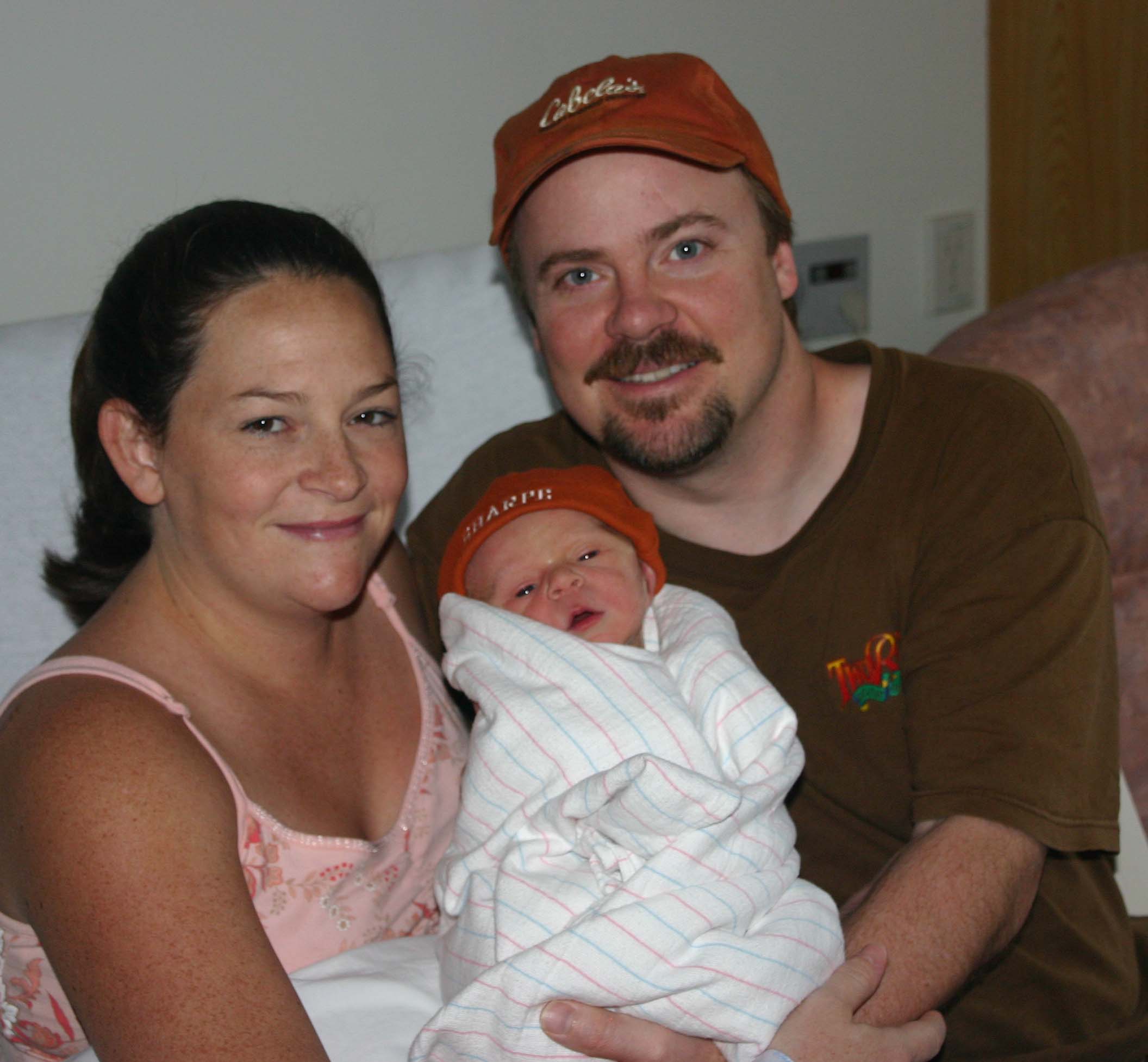 The Family: Carrie Ann Maxwell Sharpe, Luke Maxwell Sharpe and Todd Wittman Sharpe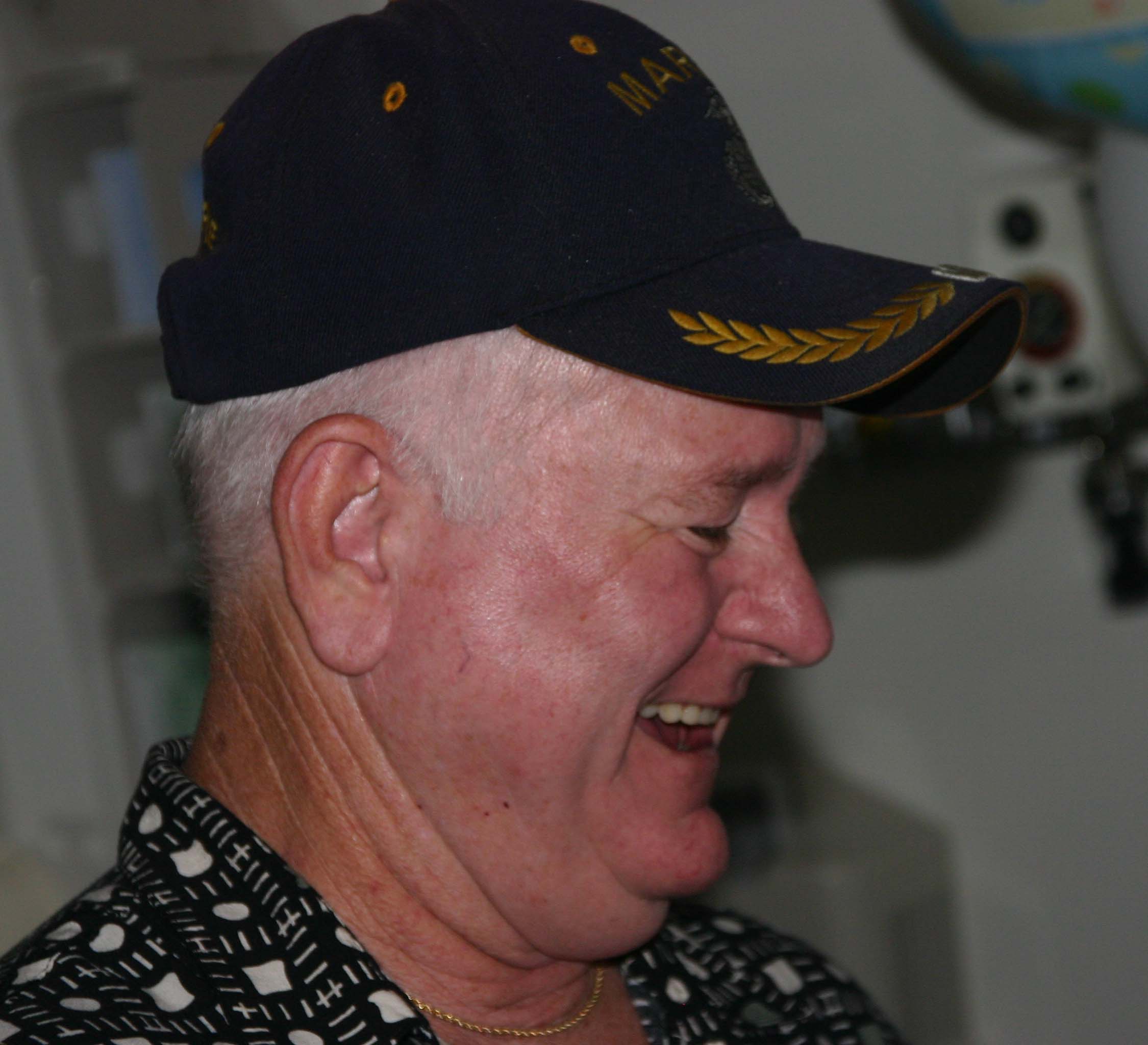 Grandpa Steve Maxwell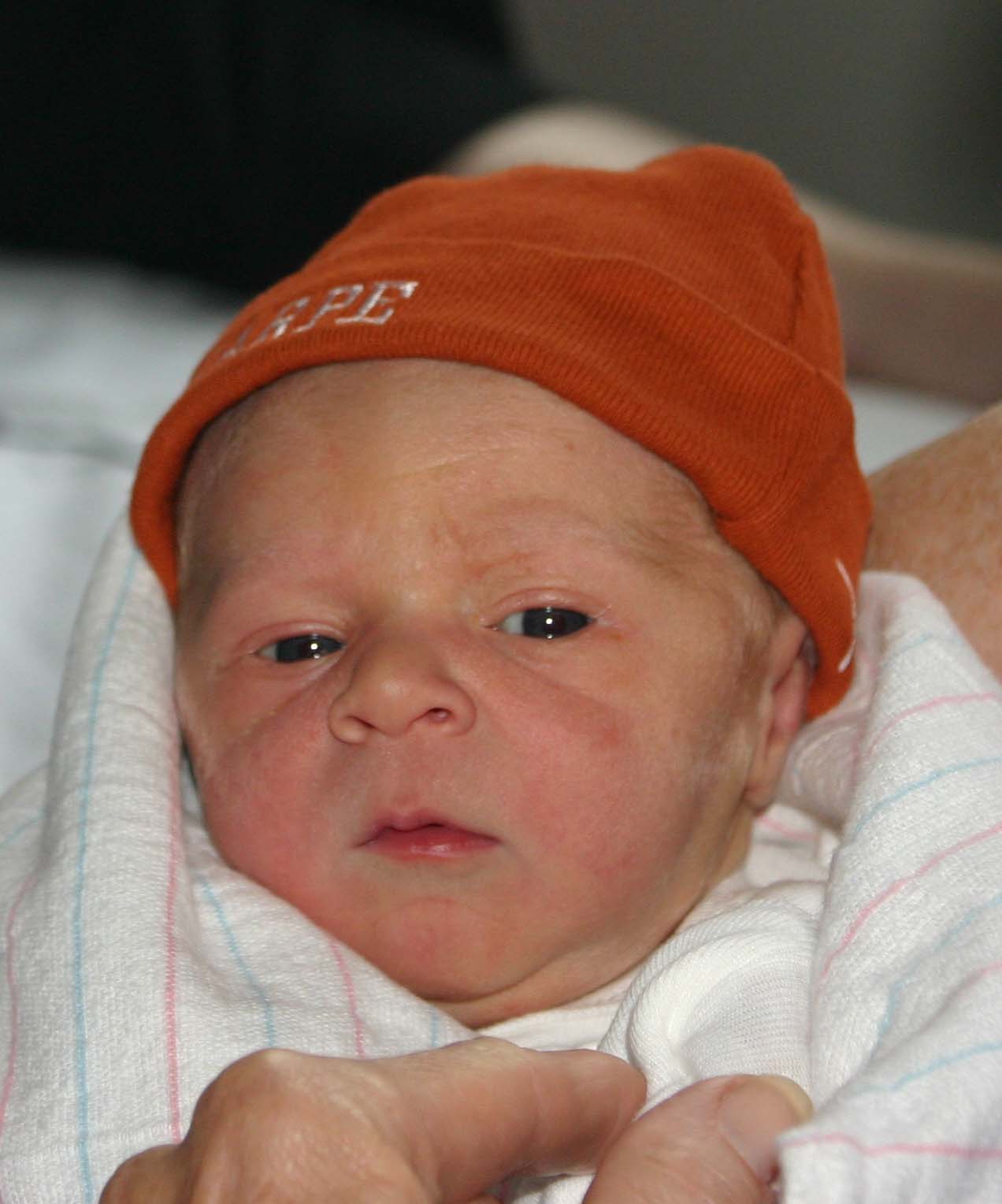 The little man: Luke Maxwell Sharpe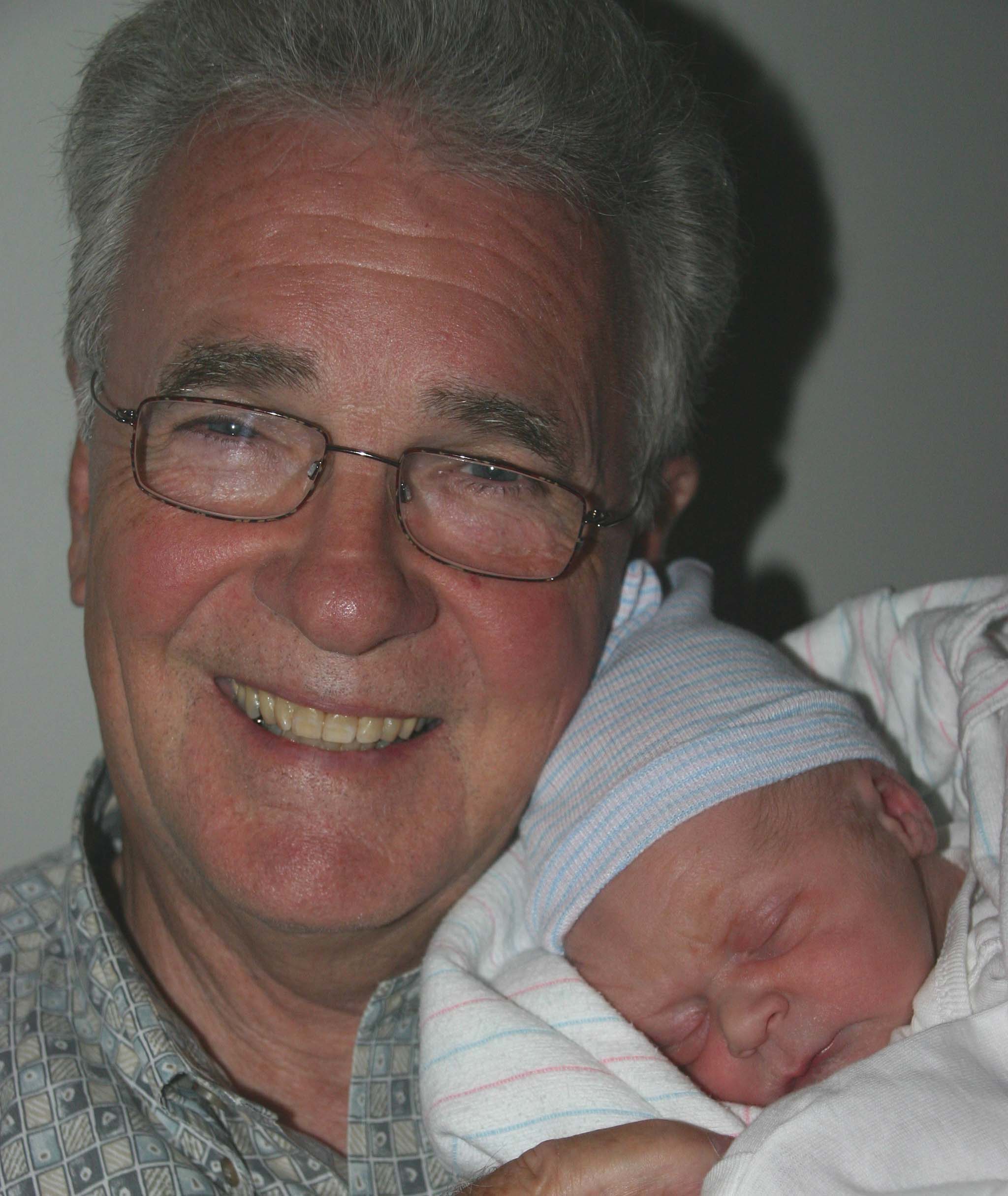 Papa Sharpe: Dwight Albert Sharpe with Luke
This is the Rev. Nancy Lea Ehlers Reeves who is a first cousin, once removed to Luke. However, she also is the Pastor who
officiated at the marriage of Todd and Carrie back in September of 2005! What a joy it was to have her with us at the event
of the first fruits of the marriage!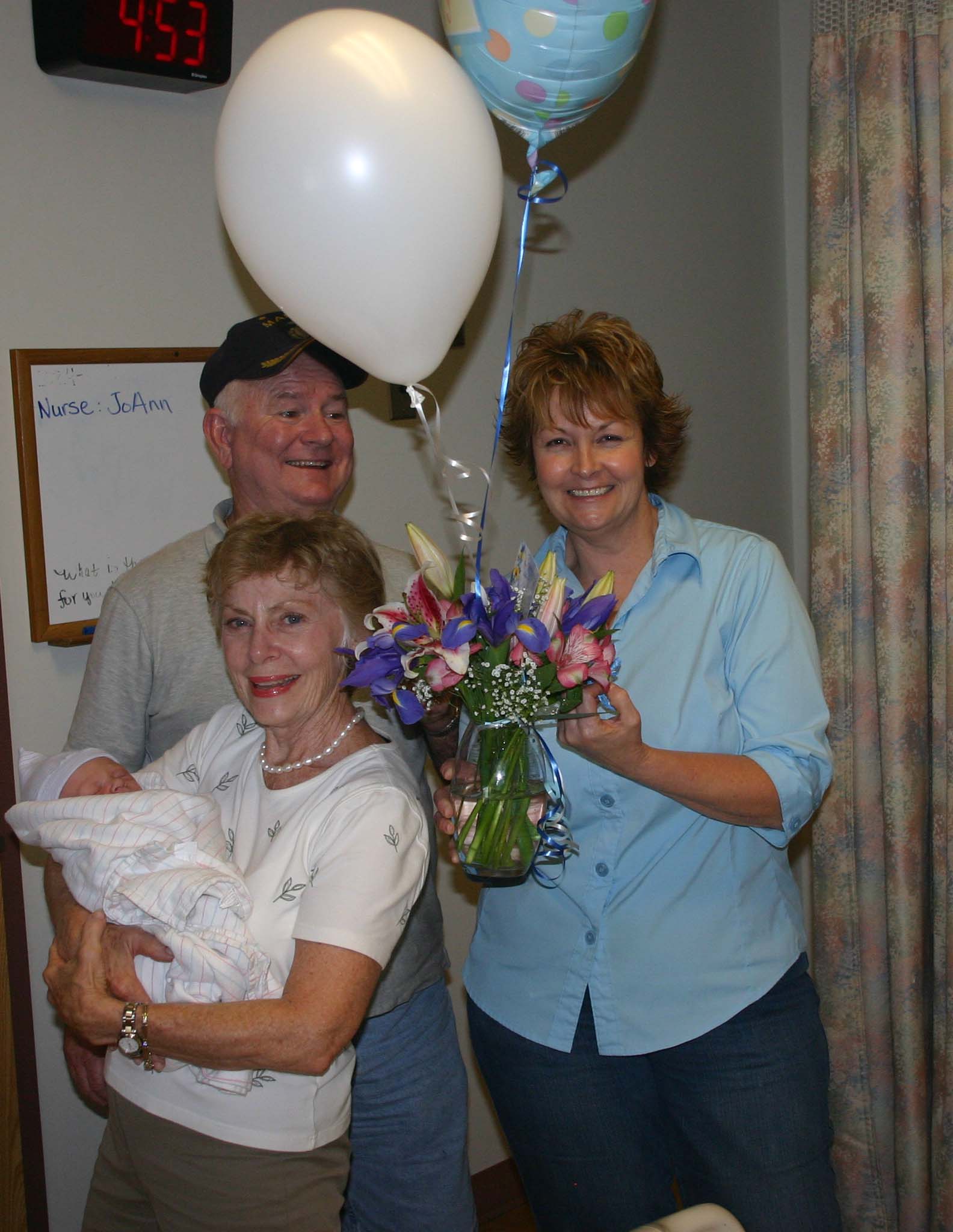 Party time! Grandparents galore: Steve & Elaine Maxwell hold the goodies while Suzanne Sharpe holds Luke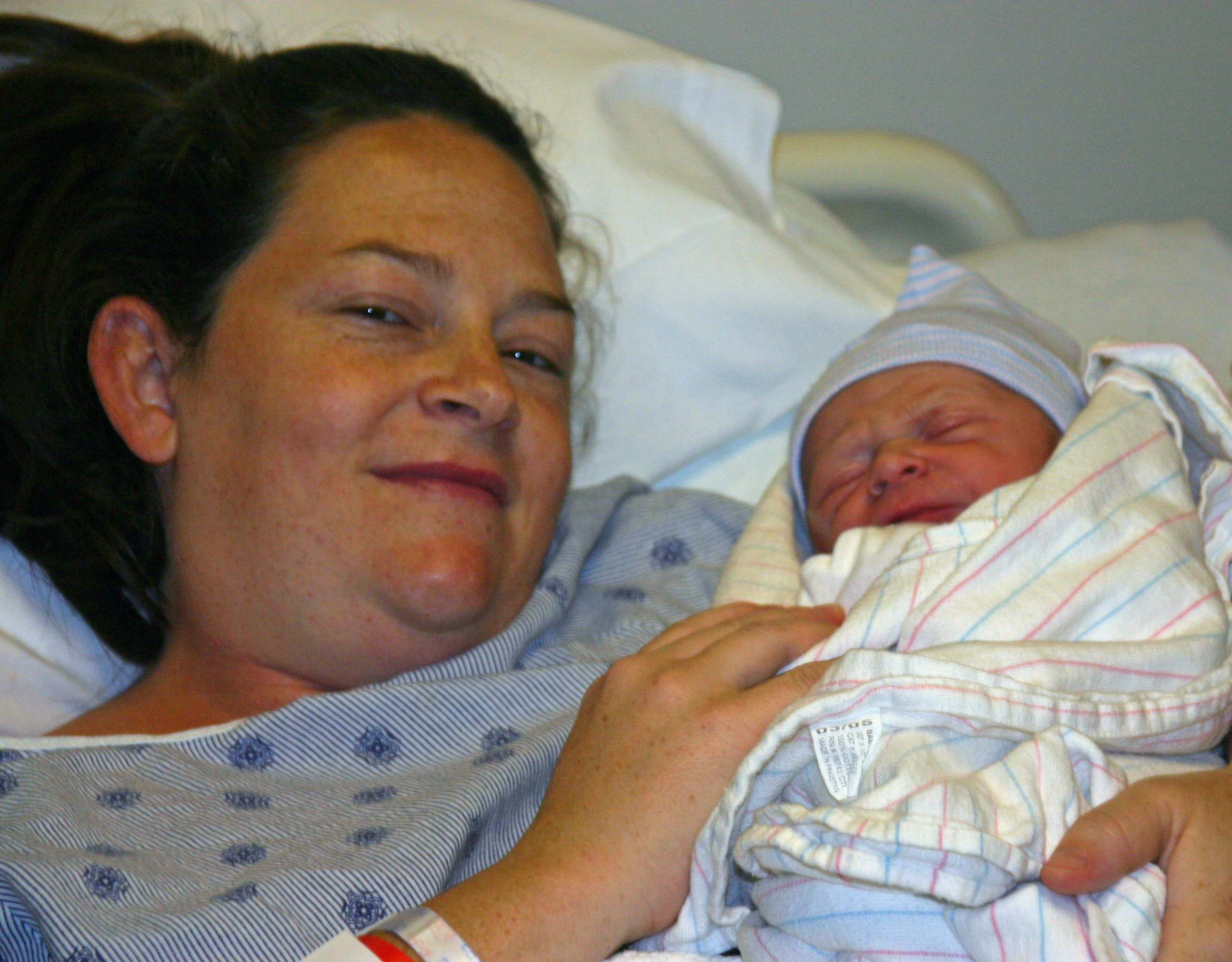 Mother and son are delightful! Carrie Ann Maxwell Sharpe with Luke Maxwell Sharpe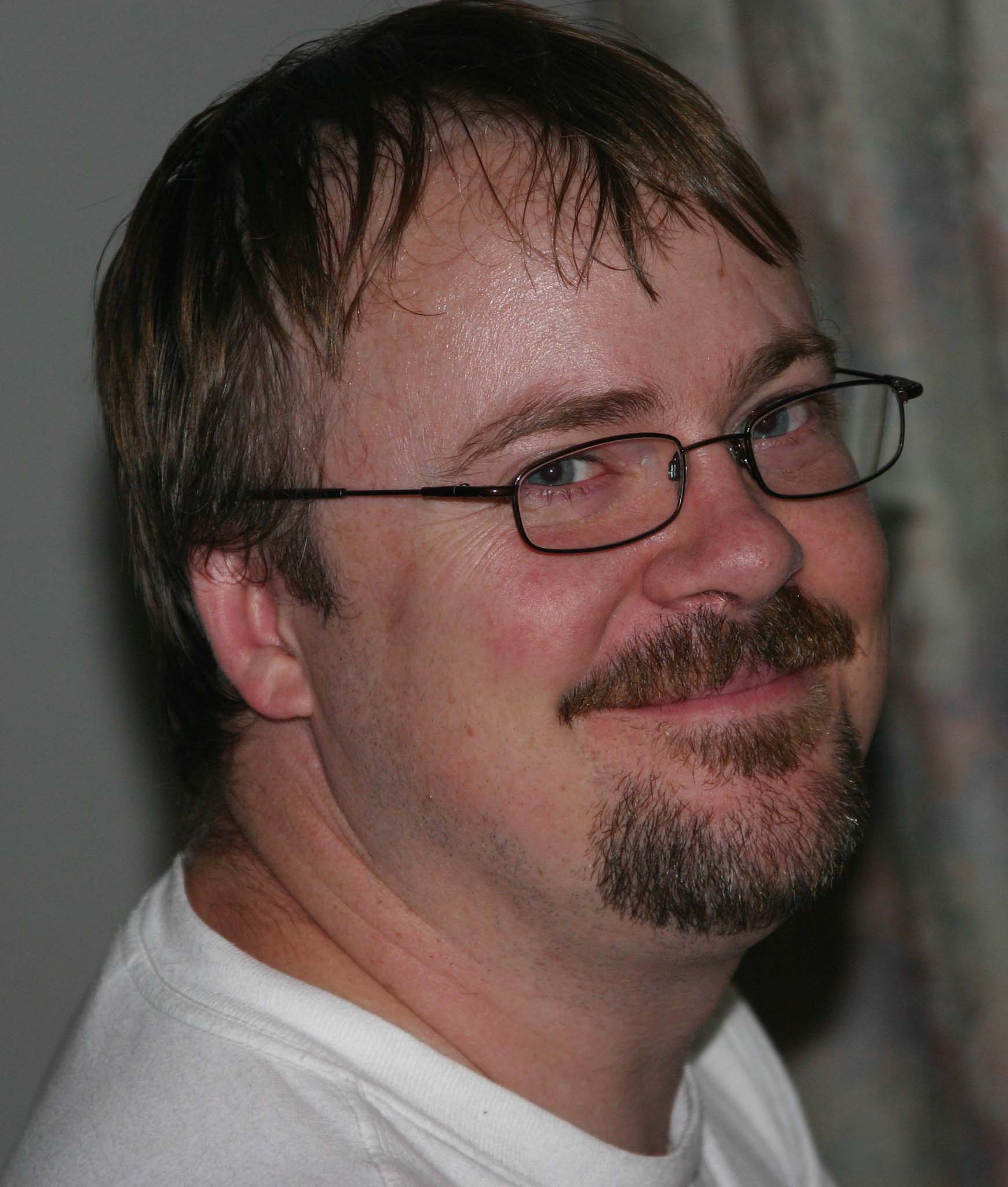 Picture of a proud father! Todd Wittman Sharpe