D. A. Sharpe Home Page
Last Updated April 18, 2017
In 2016-2017 Work is being done on an Autobiography that
included genealogical and ancesteral reports,
designed for the benefit of my children, grandchildren and
any others interested in our family history & heritage.
Readers may look in on the progress by clicking the file below
in which you wish to view the work:
Open as a HTML Document
Download as a Word document
PDF Format (no hyperlinks work)
Page Count Chart for Autobiography
BEING LARGE DOCUMENTS, THEY TAKE A WHILE TO OPEN
Click on link to download. Go to your downloads
Folder and open a document "Govern.docx"
Here is the Government doicument in a PDF
(hyperlinks do not operate in PDF, but you
can read basic text & see photos.)
Contact me:
Click here for i
Link to Family Genealogical Page
Click here for i
Link to Politics Page
Click here for i
Click here for i
Links to Driving Directions to come to the Ranch
Putting Your Best Foot Forward
Click here for i
Click here for my son: i
Click here for i
Compare the Ages of Patriarchs
Facebook Name: Dwight Albert Sharpe
About Me: Dwight Albert Sharpe (Goes by D.A.): Born June 24, 1939 Privileged to have been born a fifth generation Texan, my lineage has solid roots going back early in America. I am a sixth generation descendant of an American Revolutionary soldier (Lt. George P. Sharp - New York Militia) and a 10th generation American (Gov. William Bradford who came with the Pilgrims on the Mayflower to establish Plymouth Colony in 1620).
History: My primary ancestoral lines came to America in 1620, about 1692 and in 1710. We have information on both my parents' sides of the family which have roots to several Anglo-Saxon Kings, the earliest being Credic, crowned King of the West Saxons in 519 AD. Cerdic was a Saxon earldorman, leader of a nomadic Germanic tribe, who founded a settlement in 495 AD on the coast of what became known as Hampshire, England. Also connections exist to William the Conqueror (my 6th cousin, 27 times removed) and to his French and Norway ancestors back to about 800 AD. From 519 AD through today, our family has lateral relationships with British Monarchs for all but 80 years during those 1,489 years. When my family immigrated from France to England, they didn't immigrate in the ordinary fashion. They conquered it! At the Battle of Hastings, William the Conqueror came roaring through in 1066 from what we now call Normandy, France. He was the first King of Royal blood to be crowned in Westminster Abbey. King William, who only lived about 21 years after that Battle of Hastings victory, managed to erect the first components of the Tower of London and Windsor Castle, both of which still stand and function for tourists today. (They actually made me, a family member, pay the entrance fee to see the places when we visited in the 1995!). Unfortunately, several of our family members lost their heads later in that infamous Tower!
Family connections exist to the Lord Treasurer of England for the King in the 1400's; to the Lord Mayor of London in 1702 (Sir Thomas Abney); and to the first Treasurer of that new fledging Harvard College in 1650 in the English Colonies in America (Herbert Pelham). There are family relationships to two of the most significant documents in the World having to do with the ideas of Democracy, human and civil rights and self-governing: The Magna Carta and the Mayflower Compact. See the link on the Genealogy Page of this web site for more light on that. My parents' folks migrated to Texas in 1841, 1853 and in 1895. My great uncle Alfred L. Sharpe was the first Republican elected in Texas to a state level office following the Days of Reconstruction of the War Between the States. Fred, as he was called, was the owner of a large ranch at the time he was elected as a Representative in the Texas State Legislature in 1904 from El Paso County.
My current Representative to the Texas State Legislature, Mr. Phil King, is the husband to a cousin of mine, our sharing common ancestry through Gov. William Bradford of Plymouth Colony. So I have plenty of famly in Texas State Government. My personal service on one of the State Regulatory Boards described below makes me an official State Official.
My birth was in Ballinger, Runnels County, Texas. There was a legendary Texas Presbyterian Pastor and faculty member at Austin Theological Presbyterian Seminary in Austin, Texas, by the name of Dr. Samuel Levinson Joekel, who was among those who'd been a mentor to and was admired by my father, a Presbyterian Pastor as well. He made a trip to Ballinger, Texas in the Summer of 1939, at which occasion he administered infant water baptism to me. Later, my family later lived in the Texas cities and towns of Houston (1941-1951), Sweetwater (1951-1954), Dallas (1954-1957), San Antonio (1960). During my college education years, I lived in Sherman (1957-1959) and Austin (1959-62). I graduated from Woodrow Wilson High School, Dallas, 1957, and attended Austin College in Sherman, Texas, 1957-1959, graduating in 1962 from the University of Texas at Austin with a BBA degree in Personnel Management and Industrial Relations (labor unions).
Georgia-born and Mississippi-raised Suzanne Margaret Boggess came into my life when we met June 17, 1962 while we both were in our first post-graduate employments in New Orleans, Louisiana. We were married September 30, 1962, at the Canal Street Presbyterian Church. My father, a Presbyterian Pastor, conducted our wedding ceremony along with the church's pastor, the Rev. Dr. Robert A. Pitman, a friend with whom we still are friends even today, 50+ years later.
Our children, Taylor, Tiffany and Todd, were born in New Orleans in the 1960's. All of our Presbyterian children were born in a Jewish Hospital, delivered by a Roman Catholic doctor! The beginning of a reflection of our broadness in views and relationships. Suzanne, a chemistry major in college, served as a medical technologist in New Orleans, both at Mercy Hospital and at Tulane Medical School. Later she worked in Saint Louis and in Dallas as a residential realtor.
My daughter is married to Steve Westmoreland, and they have five children. They live in Wise County, Texas, within three miles from our home. Tiffany was a CPA prior to promotion to Domestic Engineering to raise her family and to home school them. Steve is a Navy jet pilot veteran and a pilot for American Airlines, flying international destinations, most lately the Boeing 787 American Airlines Dreamliner, put into operation in 2015.
My two sons are Taylor and Todd. Taylor lives in Dallas, Texas and has a chemical engineering degree. He owns a computer software design business, Taylor Made Services. He uses me as an Independent Contractor in some of that work. Todd's wife is Carrie. They and their two children, formerly lived near Austin, TX, but in 2012, his company moved them to Kelispell, Montana. Todd has a mechanical engineering degree and is employed as a manager at Applied Materials in the computer industry.
After beginning our marriage in New Orleans in 1962, our famiy lived in Saint Louis 1972-1982. We moved to Dallas 1982 and have been in North Texas since then. It was a "coming home" for me, but it was new to my wife and children. In Dallas, my work was as Executive Administrator for the Senior Pastor at the Highland Park Presbyterian Church PCUSA. I retired from there in the fall of 2004 after 22 years of service on that staff. I've changed the term "retired" to "refired," as my schedule is just a fired up as before. We have lived since 1999 on our little "ranch," 10 acres in Aurora, Texas in southeast Wise County. It is about 50 miles northwest from Dallas out state highway 114. It's 25 miles northwest of Fort Worth. I served 2000-2008 as elected Chairman of the Wise County Republican Party.
Memberships:

Christians United for Israel
Ex-Students Association of the University of Texas - Life Member #742
US Selective Service System Local Board Member of the State of Texas
Sons of the Republic of Texas #7,961 [member card]
http://www.texasnavy.comTexas State Historical Society
Ephraim M. Doggett Fort Worth Chapter #36 of Sons of Republic of Texas
Sons of the American Revolution #131,981
English-Speaking Union of the United States
Texas Society of the Sons of the American Revolution
Texas Society of the Sons of the American Revolution #6,157 -Dallas Chapter
The Texas Society of Washington, D. C.
Dallas Genealogical Society - Life Member #2,245
Boggess Family Association
Chapman Family Association
Noxubee County (MS) Historical Society
Wise County (TX) Historical Society - Life Member
Admiral in the Texas Navy
Member of the Texas Navy Association
Member Chester W. Nimitz Squadron of the Texas Navy
Chairman, Wise County Ballot Board
Historical Preservation Commission, City of Aurora, TX (Chairman)
Prayer Leader Member at my Church, EMIC
Former Elected Chairman Wise County Republican Party (2000-2008)
Alternate Delegate from Texas to 2012 National Republican Convention

Churches of membership, current and past:
Eagle Mountain International Church Newark, TX 2005 to present
Highland Park Presbyterian Church, Dallas, TX 1982 - 2005
Central Presbyterian Church, Clayton, Saint Louis County, MO 1972-1982
*Canal Street Presbyterian Church, PCUS, New Orleans, LA 1962-1972
Highland Park Presbyterian Church, San Antonio, TX 1959-1962
*John Knox Presbyterian Church, Dallas, TX 1954-1959
First Presbyterian Church, Sweetwater, TX 1951-1954
*Trinity Presbyterian Church, Houston, TX 1951 (there 1949-51)
*Central Park Presbyterian Church, Houston, TX (there 1941-1949)
First Presbyterian Church, Ballinger, Runnels County, TX (there 1939-1941)

*No longer exist as such, discontinued or merged

My Online Life: I use online access for e-mail, both personal and extensively in my community, professional, Christian work, political work; and to do research.
My Interests: My Hobby is genealogy and history.
I have political interests and have served various roles in and for the Republican Party, in Missouri and in Texas, including being an elected Precinct Chairman in Saint Louiis County, Missouri, and in two different precincts in Dallas County, Texas, and elected to numerous Senatorial and to Republican Conventions in both Missouri and Texas. Suzanne and I have been delegates to every Texas Republican State Convenetion since 1988, except for 1990 (when we were in Europe) and 2014 (recovering from heart surgery). I have served as an Election Judge or have had other election responsibility for almost all of the elections since 1974, including being Chairman of the Wise County Election Commission several years.
It was my privilege to be elected delegation leader from Wise County, Texas to the Republican State Convention in 2000, 2002, 2004, 2006 , 2010. Suzanne and I were alternte delegates who attended the Conventions in 2008 and 2012as well. It has been my privilege to be elected Chairman of the Wise County Republican Party to two-year terms in 2000, 2002, 2004 and in 2006. In that role, Suzanne and I have been able to participate in the festivities of the 2001 and the 2005 Presidential Inaugurations of President George W. Bush. and the 2009 Inauguration of President Obama. In 2002 and 2007, we attended the Gubernatorial Inaugurations of Gov. Rick Perry. Our elected roles have enabled us to enjoy Christmas receptions in our Texas Governor's mansion in 2001 and 2005. I serve by the Governor's appointment and by Senate confirmtion to a regulatory agency, the Texas Board of Examiners of Dietitians, 2011-2015. Recently, I served as Chairman of the Wise County Early Voting and Ballot Board for elections, an official County position. For a city position, I serve as Chairman of the Historical Preservation Commission of the City County of Aurora, TX.
My computer skills are updated as I work with my son in his side-business, Taylor Made Services, Dallas, TX. We do development work designing database systems based on FileMakerPro relational database programs. The are both for commercial as well as non-profit organization database design.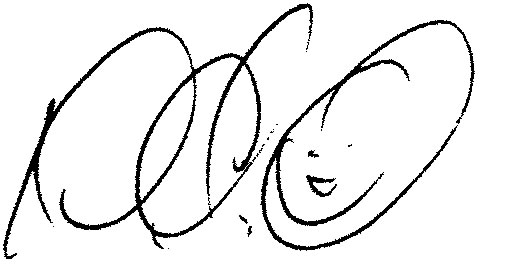 D. A.

Dwight Albert Sharpe
805 Derting Road East
Aurora, TX 76078-3712

C: 817-504-6508 (can record messages)
Some Fun Links:

Eagle Mountain International Church
[Where we are members]

Kenneth Copeland Ministries
Highland Park Presbyterian Church
[Served on staff for 22 years]

Putting God in the Center of Things

An Explanation of God

Rebekah is like the Church
What is a Southern Girl and GRITS?
Is the Peace Symbol Anti-Christian?

Why is Texas so great? Click Here!

Sharpe Ranch House,
805 Derting Road East
Aurora, Wise County, Texas, 76078-3712
Here is an Interactive Aerial Map of where the Ranch House is located.
Photos